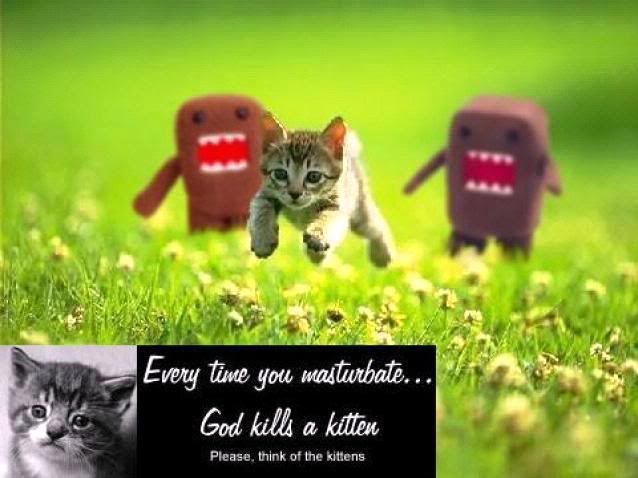 Kim's Story:
I a fifteen year old girl, and I just started masturbating three days ago. I haven't actually come yet, and the second night I tried, I gave up in yet another failed attempt. After I lay down to go to sleep, I felt a tremendous amount of guilt. To put it bluntly, I was horrified. I am a die-hard Christian, and I was shocked that I had done such a thing. I cried silently for hours. The next day I got on the net and found some Christian/masturbation web-sites. I soon found out that the question on whether it is right or wrong to masturbate is totally up for debate. No one really knows. I felt a lot better.
Then yesterday at work, I started thinking about my W.W.J.D. band. What would Jesus do? I was clueless. But I soon started thinking some more. Jesus was created in human form, right? Right. He WAS actually a HE. So HE had HIS own equipment. I started to wonder if Jesus himself ever masturbated, (as bad as it may sound.) I wondered if he EVER once got excited. He was a male, with all human feelings. He had to! I feel a lot better now about what I'm still trying to do. --Kim
Christian Masturbation
I've read the many submissions regarding Christians and masturbation, which seem to reflect mostly how a person feels regarding the practice. The average person seems to think that masturbation is something that, in their own estimation, would be unpleasing to God. Centuries of over-zealous Christians have taken this line, thereby making themselves and others feel a strong sense of guilt.
I personally believe that what the Bible says is true, and I will not go beyond that. To add to what the Bible says is basically putting human words in God's mouth, and human opinions in God's mind. So we have to take what the Bible says at face value and make the appropriate applications.
We can be assured that men (I've chosen to deal with my own gender here) have been masturbating ever since the beginning. As long as men have had penises and hands and have been horny, you can be assured that they have masturbated. It is not an innovation of the 20th century. And it doesn't take an Einstein to figure out that if you rub your penis with your hand, you will ejaculate. In fact I would speculate that young men of yesteryear probably did it more, since there weren't all of the other activities to occupy their time (T.V., Sega, Videos, etc.).
Regardless of how much or little men have masturbated over the last several thousand years, we know it happened; furthermore God knew it happened and that it will continue to happen. So how has God chosen to deal with this?
There is only one section in the Bible that could even remotely be applied to the physical act of masturbation. In Leviticus 15, 16-18 we read: When a man has an emission of semen, he must bathe his whole body with water, and he will be unclean till evening. Any clothing or leather that has semen on it must be washed with water, and it will be unclean till evening. When a man lies with a woman and there is an emission of semen, both must bathe with water, and they will be unclean till evening.
Technorati Profile