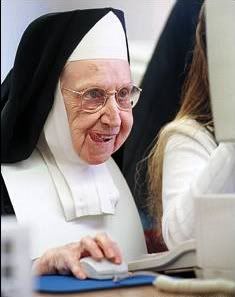 Is all porn completely vile? Well, it depends on the viewer. The ability to look at the uncovered genitals and mammary glands of a woman is considered by some to be abnormal and/or sinful. But the idea of publicly sharing such imagery was promoted by the Bible's
Solomon
who believed it was something to behold and be shared
under the inspiration of the Holy Spirit
, that is.

As far as erotic literacy goes, it's a fairly racy book. I came across a guy online somewhere who is slowly illustrating the whole bible verse by verse. Well, I'd be very curious as to how he draws the Song of Solomon with all its romantic metaphors.


The Song of Songs (aka, the "Song of Solomon") is like nothing else in the Bible. It's an eight chapter poem, narrated by two lovers. She's dark, young, and foxy. He's strong, sexy, and seductive (and he may even be Solomon, the purported author of the song). No doubt some Bible scholars claim that the song is just an allegory, and that the lusty images and panting verses are really enthusiastic prayers. But it sounds like sexy fun bible time. The song is a duet, with the lovers alternating passages. She starts, and begins with a bang: "Let him kiss me with the kisses of his mouth! For your love is better than wine." Now that's an opening line.

Song of Songs 8:10 - Dear brothers, I'm a walled-in virgin still, but my breasts are full? And when my lover sees me, he knows he'll soon be satisfied."

Song of Songs 4:5 "Your two breasts are like two fawns, like twin fawns of a gazelle that browse among the lilies."

Song of Songs 1:13 "My lover is to me a sachet of myrrh resting between my breasts."

The dirtiest verse in the bible! :
Ezekiel 23:20 Yet she increased her whorings, remembering the days of her youth, when she played the whore in the land of Egypt (20)and lusted after her paramours there, whose members were like those of donkeys, and whose emission was like that of stallions. KJV- 20 For she doted upon their paramours, whose flesh is as the flesh of asses, and whose issue is like the issue of horses.

Song of Songs 3:4 "Scarcely had I passed them when I found the one my heart loves. I held him and would not let him go till I had brought him to my mother's house, to the room of the one who conceived me."

So in other words, she was not married to him, and when she found him, she took him back to her bed room to have illegal sex with him? If she were married to him, she wouldn't take him to her "mother's house". She would take him to their house.

Song of Songs 5:4 "I slept but my heart was awake. Listen! My lover is knocking: 'Open to me, my sister, my darling, my dove, my flawless one. My head is drenched with dew, my hair with the dampness of the night.'

I have taken off my robe (i.e., she showed her rude bits to him), must I put it on again? I have washed my feet, must I soil them again? My lover thrust his hand through the latch-opening; my heart began to pound for him."

Christian erotica?

By the way, Jesus freaks, thy tongue is firmly in my cheeks.
Tweet